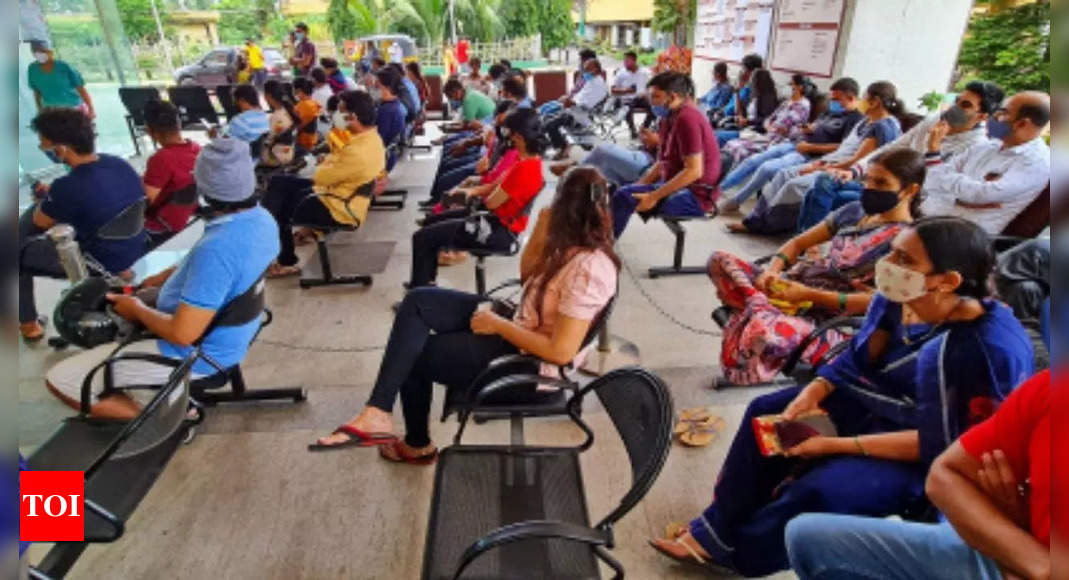 covid-19: Pune: Hospitals told to update bed occupancy data on dashboard | Pune News
PUNE: The district administration has directed all the city and rural hospitals to update the
PUNE: The district administration has directed all the city and rural hospitals to update the Covid beds' occupancy and availability data on the dashboard, enabling it to decide on the number of health hubs to be completely dedicated to coronavirus-infected patients' care.
Pune district collector Rajesh Deshmukh told TOI that he had directed hospitals in the rural areas to update the date on the dashboard. The same applied to the facilities in the city limits, he added.
Admitting that there was a little laxity among the hospitals regarding updating the bed availability data on the dashboard, Santosh Patil, the deputy commissioner at the Pune divisional commissionerate, said they were ensuring that no Covid patient was denied hospital care.
"We have enough allocated beds in various hospitals. The hospitals not seeing any Covid patients should speak to the collector if they are in rural areas and to the commissioners of the civic bodies if they are in municipal corporation areas," he said.
Currently, the dashboard does not reflect the updated data on the bed availability in private hospitals. Also, many small and medium hospitals in the city have stopped routine Covid work because of infrastructure issues.
The absence of the updated data on the dashboard was confusing citizens about the hospitals giving Covid care, said a source. A Covid patient said some hospitals that had started non-Covid work were directing patients to other healthcare facilities despite having enough beds.
On September 1, the state had extended the 80:20 bed reservation for Covid patients till November. Collectors and civic chiefs were given a free hand to decide on the bed allocation on 50:50 ratio, depending on the situation.
Dr Sanjay Patil, chairman, Hospital Board of India, Indian Medical Association, Pune, told TOI that considering the number of admitted Covid patients across the city, the local administration was following the 50:50 ratio for Covid patients. "Many small and medium hospitals admitting Covid patients during the first and second waves have now switched to routine non-Covid work. Many have stopped Covid admissions because of infrastructure problems," he said.