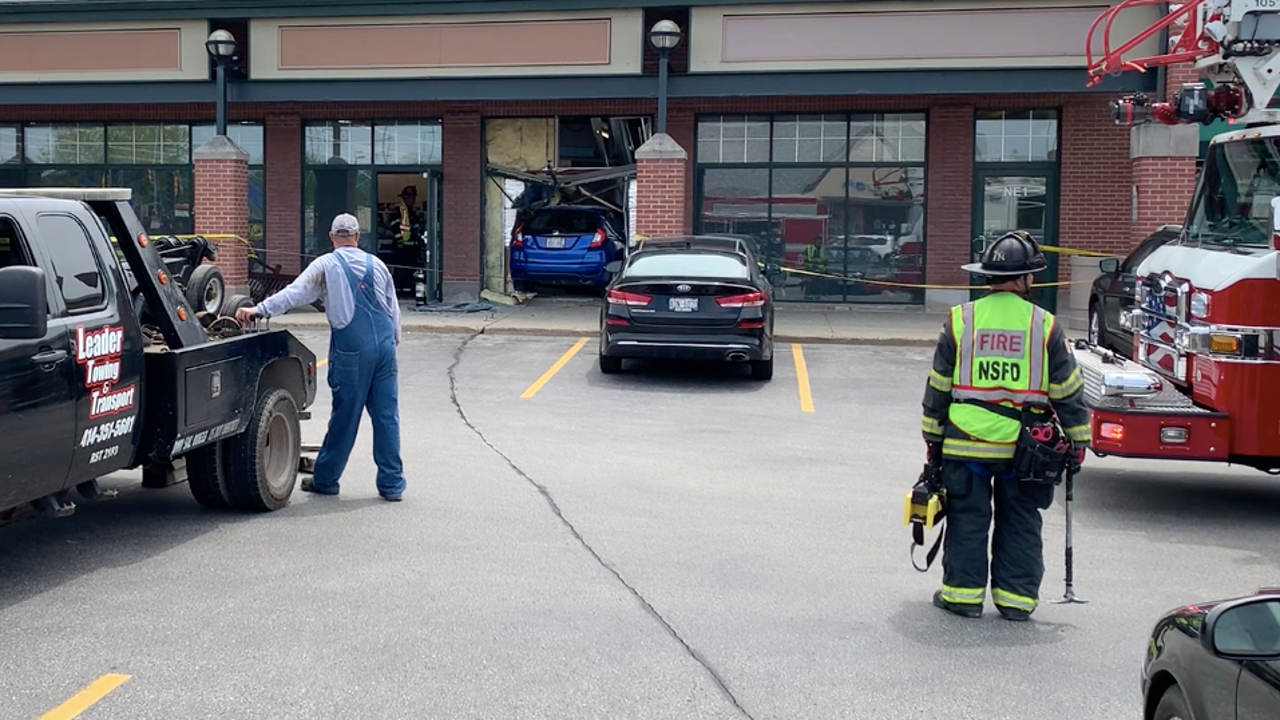 Car into Fox Point building, no injuries
article Scene at CVS on Port Washington Road in Fox Point. FOX POINT, Wis. –
FOX POINT, Wis. – Officials are responding to a call of a car into a building near Port Washington Road and Brown Deer Road Monday afternoon. 
According to police, the driver was attempting to park the car in the parking lot and got the gas pedal and brake pedal confused causing the car to crash into the building. 
No injuries to the driver or anyone in the store. 
The building is being secured by CVS at this time. 
Police are still investigating if the driver will be cited in this incident.
FOX6 is working to bring you more information on the circumstances around the crash and if anyone in the car or building was injured. Check back for updates.