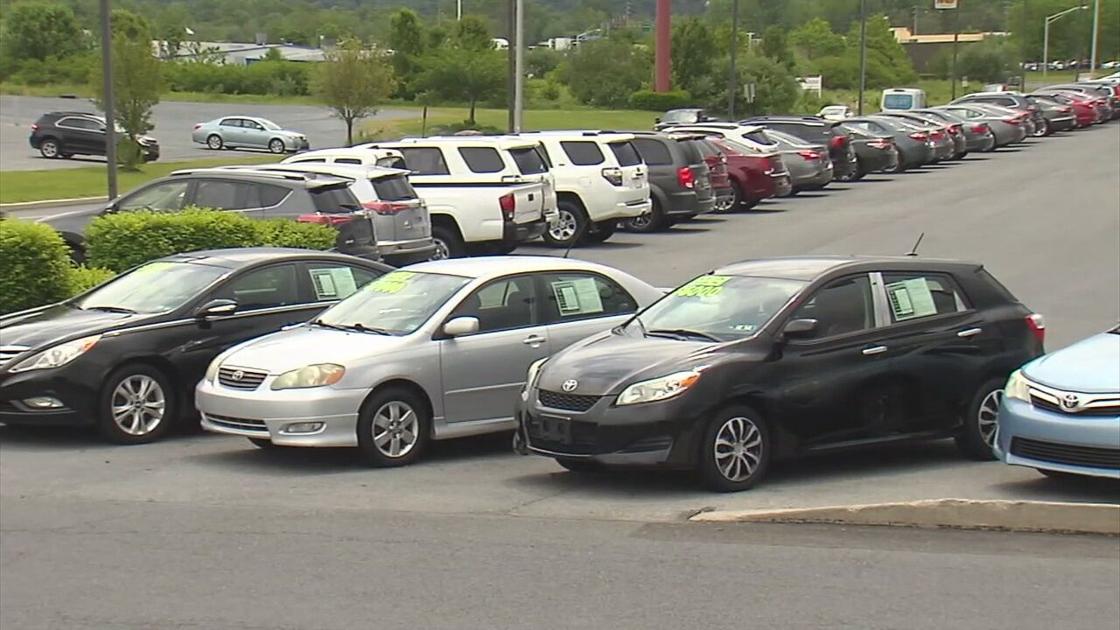 Car dealerships expected to have to shell out more money for used cars | Lehigh Valley Regional News
EMMAUS, Pa. – "Cars are a depreciating asset. The more you use them and put
EMMAUS, Pa. – "Cars are a depreciating asset. The more you use them and put miles on them, they are worth less," said Greg Kelly, owner of Kelly Auto Group.
Except, now, they're not. Values have gone up.
"Just as a historical background, that never happens," Kelly said.
For example, a car that was worth $20,000 as a trade-in in January "might be worth 24 or 25 grand now," Kelly said.
"If you have a used car and you want to sell it, there's the time. Right now, you can get the most value for your trade-in," said Tom Kwiatek, the executive director of the Lehigh Valley Auto Dealers Association.
"The flip side is, supply is less, both of used and new, so if you see something you like, you should get it. It probably won't be there tomorrow," Kelly said.
Fewer used cars are available, for reasons including fewer new cars being available due to factory slow-downs. Fewer new cars means fewer people trading in. Plus, companies and rental car businesses couldn't get their hands on new rides, so they started buying up used cars, too. People also held on to their leases longer.
"There's been dramatically decreased supply and dramatically increased supply at the same time," Kelly said.
Lots of people want used cars, including dealers.
"All of our stores are actively trying to buy cars from our customers, from the public, two of our stores, it's their ad campaign for the month, 'we want to buy your car,'" Kelly said.
Because while his used Toyota lot near Hamburg isn't totally empty, it's pretty darn close.
Kelly says it's expected that June's inventory will be even less, but he anticipates things will start to turn around in July.