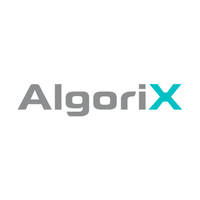 AlgoriX's New Dashboard Gives Publishers Better Control Over Their Ad Monetisation
Table of Contents Bringing greater transparency and controlUnlocking publishers' full monetisation potential Staying true to
Staying true to the company's promise to provide publishers everything they need for app monetisation success, AlgoriX has designed a whole new dashboard with improved usability and increased transparency in mind. Understanding how data is the driving force to success, AlgoriX's new dashboard provides in-depth reporting and self-serve features so publishers can easily fine-tune their ad monetisation efforts, thus ensuring better performance and higher returns.
Bringing greater transparency and control
Using AlgoriX's new publisher platform, app developers and publishers can now see everything that's going on with their ad monetisation any time. This includes revenue data, top performing ad formats, and top countries. By choosing specific timeframes, publishers can also slice and dice the data, then export comprehensive reports that provide granular insight into their inventory performance.
Aside from this, AlgoriX's publisher platform allows publishers to control multiple aspects of their ad monetisation, too. Now, publishers can add new ad placements and edit existing ones directly. They can also set CPM price floors per country to ensure they get the most value out of their ad inventory.
By giving publishers full transparency and autonomy over their ad monetisation, they can quickly adjust their ad inventories to meet the existing demand, while removing those that no longer perform. Considering how fast-paced the advertising industry is, empowering publishers to make timely adjustments can help improve their overall monetisation efficiency.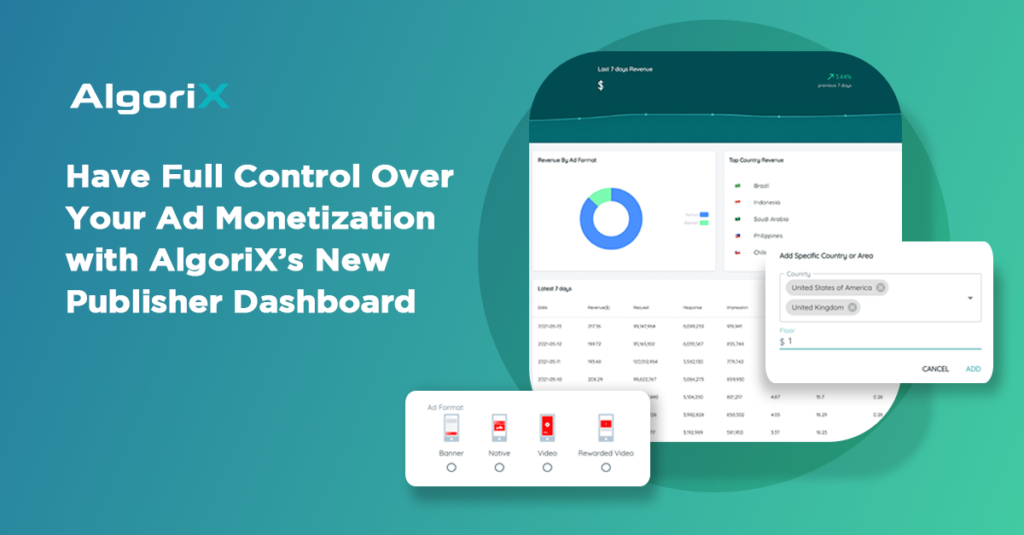 Unlocking publishers' full monetisation potential
At present, AlgoriX works with more than 800 publishers globally, helping them monetise over 30,000 mobile apps. This improvement is only one among the many that the company is currently developing to bring more value to its partners.
"With the improved UI and new dashboard features, publishers now have greater control over how they want to monetise their inventory with us, utilising the data from the dashboard for strategic ad placement and pricing strategy," said Frederic Liow, AlgoriX senior vice president for revenue growth & strategy.
Recently, AlgoriX also expanded its CTV offerings, which now exceeds 55 million monthly impressions across various CTV operating systems, including Roku TV, Apple TV, and Amazon Fire TV. Besides CTV publishers, AlgoriX also works directly with various SmartTV brands and OTT set-top box manufacturers. This dashboard allows CTV publishers to tap into the company's CTV monetisation solutions, thus unlocking a wider range of opportunities to increase their revenues.